SuperBike Factory Quality
We own all our motorbikes, so we can guarantee the quality
Every SuperBike Factory motorbike is thoroughly inspected and fully road-safe ready, so you can be entirely confident about its condition and safety.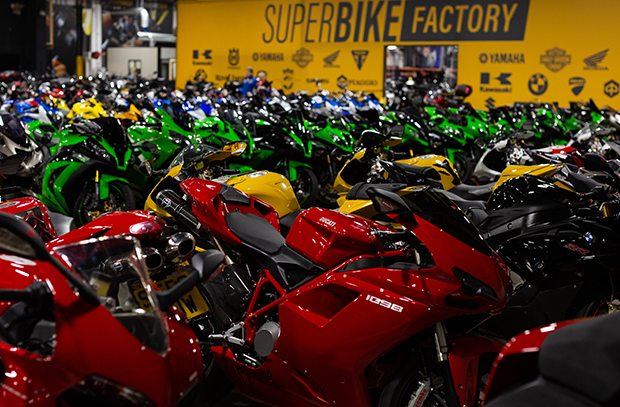 Only the best motorbikes
We search high and low for our stock, but not every motorbike has what it takes to be a SuperBike Factory motorbike.
We're extremely selective about what we buy, and only purchase around 5% of the motorbikes that we look at.
Every SuperBike Factory motorbike:
Has never been stolen or in a major accident
Has no outstanding finance
Has no insurance issues
Reviewed on TrustPilot
"Selected and paid for my bike online. Got it delivered to my door. No hassle. I now trust them 100% and will be recommending them to everyone."
– Steve
Thoroughly inspected
Every used SuperBike Factory motorbike completes a thorough 120-point inspection at our workshops. This is where our highly qualified technicians check everything from the engine, brakes, and suspension, all the way to the electrics, bodywork and more. We use the latest technology, including our specialist dyno, to diagnose any faults or issues that are not visible.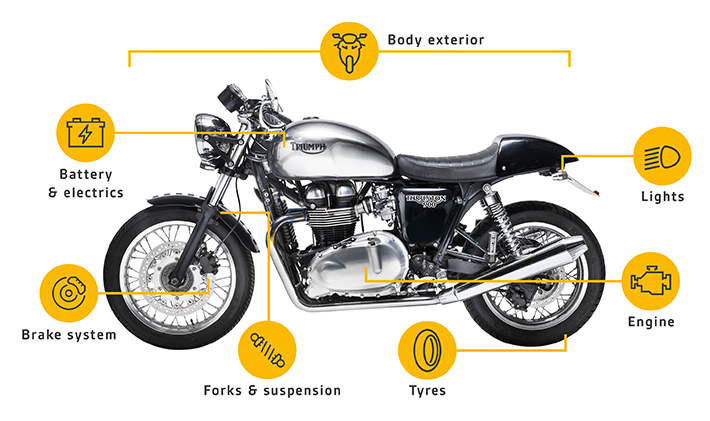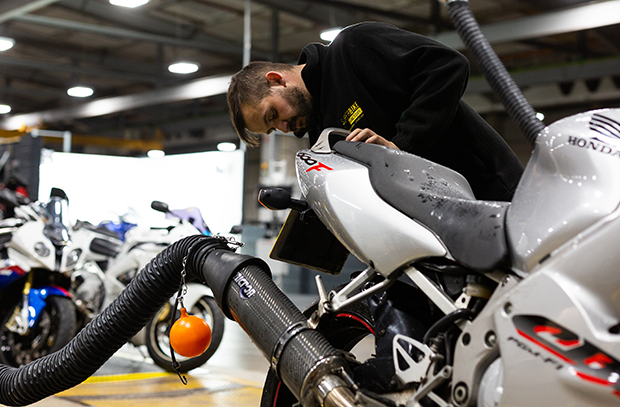 Fully road-safe ready
We spend hundreds of hours reconditioning our used motorbikes to the highest possible standards and do our absolute best to also fix any cosmetic imperfections.
Take a look around your next motorbike
Once we have inspected and valeted each motorbike, we display detailed images, which you can view in our image gallery. Our specialist turntable allows us to capture every angle, and allows us to highlight imperfections, if there are any, so you know exactly what to expect when your motorbike arrives.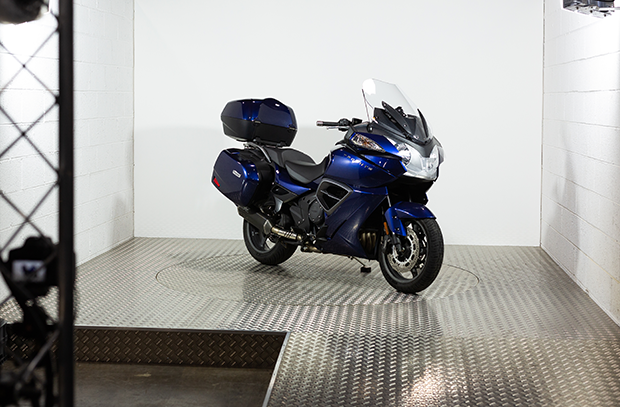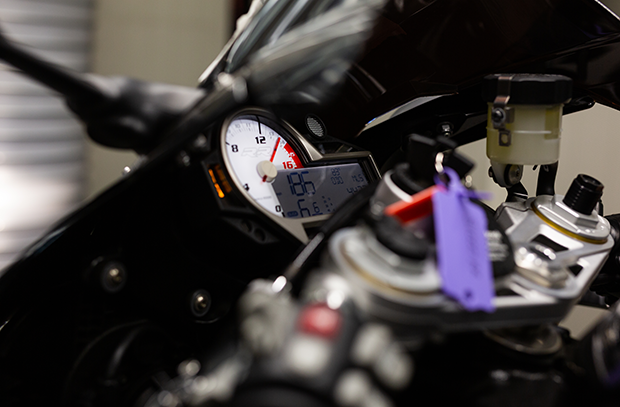 Test ridden by us
Our technicians test ride every one of our motorbikes to check engine performance, steering and brakes. On this test ride, they listen out for any unexpected noises or vibrations and test for mechanical problems. If we discover anything untoward, we fix it or we will not sell the bike.
Our tyre standards
The tyres on our motorbikes are thoroughly checked to ensure that they meet the legal requirements in terms of tread depth, we also thoroughly check the condition of the rubber and side walls to ensure that you have safe contact with the tarmac.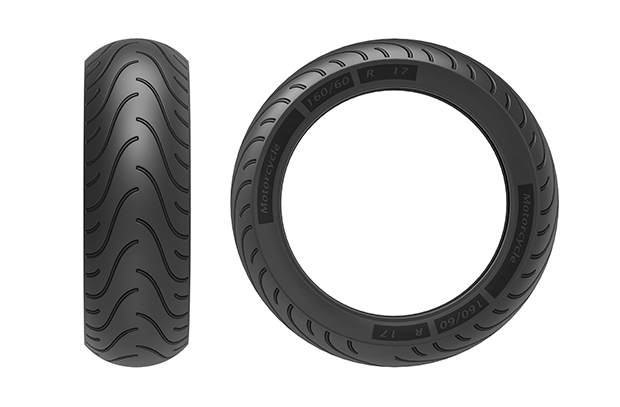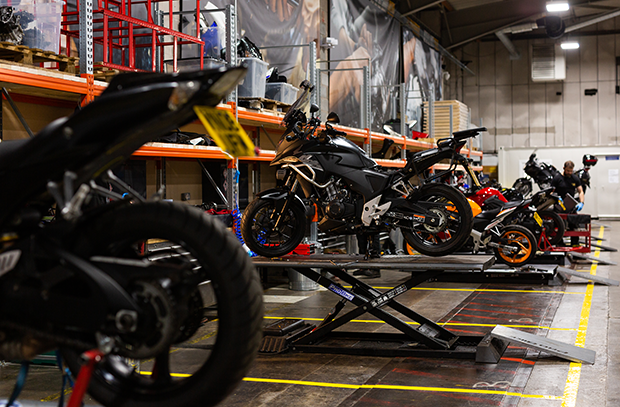 MOTs
Every motorbike leaves SuperBike Factory with at least a 3-months MOT. If a motorbike has less than 3 months MOT left, we will re MOT the motorbike giving you a full 12 months.
Fully valeted
We valet each and every motorbike we receive ready for its trip to our photobooth... when someone then buys the motorbike, we re-valet the motorbike again before we hand it over to its new owner. We want to make sure that even though your bike isn't brand new, it arrives to you back in excellent condition.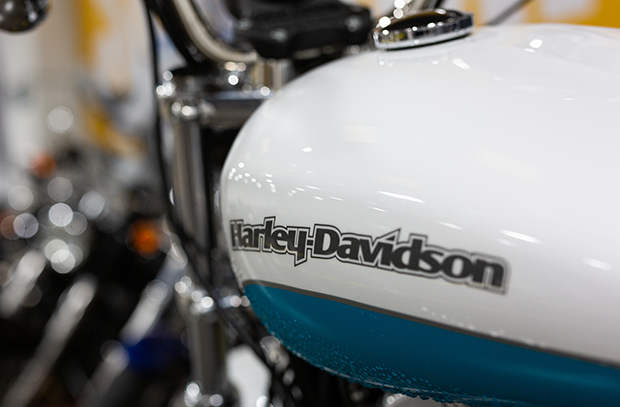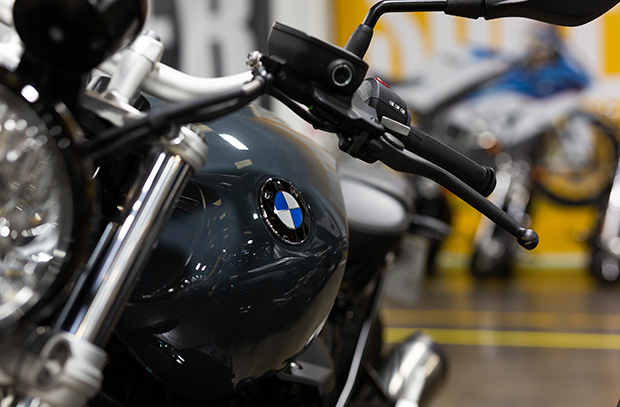 Ride away with confidence
What is not to love about your new motorbike? It has been through two thorough checks, valeted, been test ridden... and is the cheapest in the market for its age and condition! However, if you have had a change of heart, no worries. Simply do so within 14 days and you will get your money back – guaranteed!
For extra reassurance and peace of mind, every bike comes with a warranty as standard, and we also provide the option of extending the warranty cover for a further 15 or 30 months, which also includes free breakdown cover!