SuperBike Factory Value
We Offer Super Value
When buying a new motorbike we know that you want to find exactly the right motorbike, at the right price, and not feel ripped off by pushy salesmen. You want an experience that is hassle-free and a purchase that is haggle-free. You want a choice in how you buy and peace of mind that you won't be stung by extra costs down the road.
This is where SuperBike Factory can help.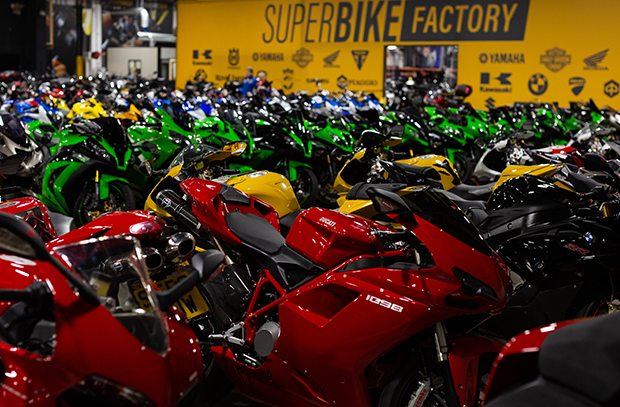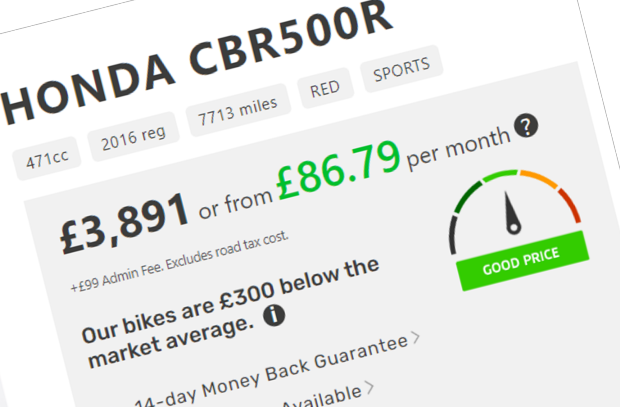 Below Market Price
We check the leading motorbike marketplaces daily to ensure our motorbikes are of the best value nationally. We want our bikes to sell quickly, so you shouldn't be alarmed to see that our bikes are often the lowest priced in the whole of the country.
On each of our motorbikes, you'll see one of three price indicators;
Low Price: Where you'll save more than £300 against the lowest-priced comparable bike offered by another dealer.
Great Price: Where you'll save up to £300 against the lowest-priced comparable bike offered by another dealer.
Good Price: We haven't been able to match the bike to a comparable bike, however on average our motorbikes are £300 lower than similar bikes offered in the market by other dealers.
Reviewed on TrustPilot
"Selected and paid for my bike online. Got it delivered to my door. No hassle. I now trust them 100% and will be recommending them to everyone."
– Steve
Haggle & Hassle-Free
Our prices really are haggle-free. The price you see will be the price you pay. We don't like haggling, and we know you don't either. Our customers know that the price they see will be the price they pay and it will be more than fair.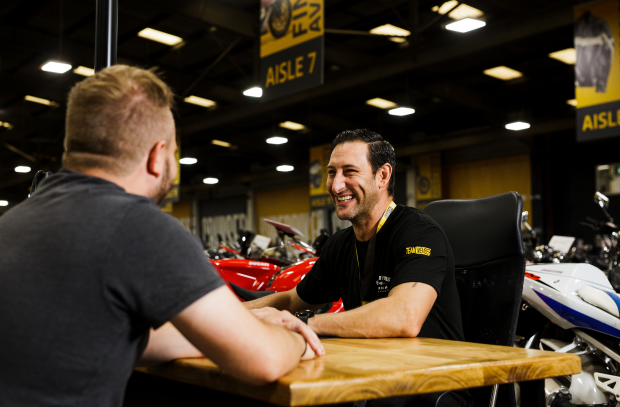 Super Savings
Our motorbikes are so competitively priced that you can expect super savings compared to similar bikes advertised at other dealerships. Our customer will save at least £360 compared to the cost of buying a similar bike at other dealerships*.

* Average saving of £360 across our range of motorbikes in July 2023, when compared to similar motorbikes offer for sale by other dealerships online.
Saving Against The Cost Of New
Brand-new motorbikes command a premium price, but as soon as they leave the showroom you're likely to take an instant financial hit of 20% in terms of depreciation.
It just makes sense to buy a quality used motorbike from SuperBike Factory. Browse over 3,000 motorbikes online or why not visit one of our showrooms?