SuperBike Factory Choice
Thousands Of Motorbikes To Choose From
Buying a motorbike can be a right pain.
Often, you'll have to visit multiple dealerships to view many bikes and when left pondering which one you'll buy, you're constantly interrupted by phone calls from every Tom, Dick, and Harry looking to close the deal.
We recognise this isn't a good experience and that's why we have all our bikes featured online supported with details, photographs, and videos. All our bikes are also available to view in the flesh at one of our showrooms, enabling you to browse at your leisure with no pressure.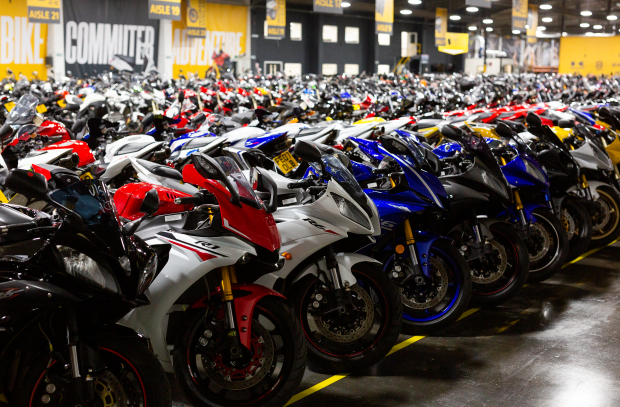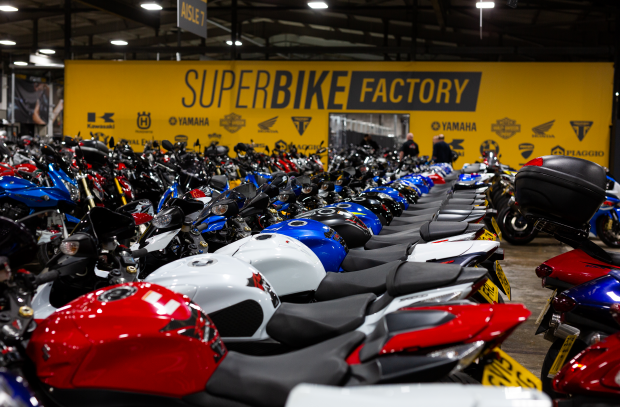 Multiple Brands, All Under One Roof
Unlike main franchise dealers, we don't have loyalty to any one brand, making cross-brand shopping much easier to do.
We stock all the nation's favourite motorbike brands including Aprilia, BMW, Ducati, Harley-Davidson, Honda, Kawasaki, Suzuki, Triumph, and Yamaha.
We're not commission chasers with hidden agendas, we're here to help you find a super motorbike at a super price.
Reviewed on TrustPilot
"Selected and paid for my bike online. Got it delivered to my door. No hassle. I now trust them 100% and will be recommending them to everyone."
– Steve
Flexible Finance
Our flexible finance options are designed to meet your needs, with fully adjustable deposits and terms.
We offer both traditional HP finance and PCP finance so you can choose to have either lower monthly payments or full ownership options.
We're happy to explain the difference between both finance product options, so you can make an informed choice about what's best for you.
Why not get a quote today so you know what budget you have to play with?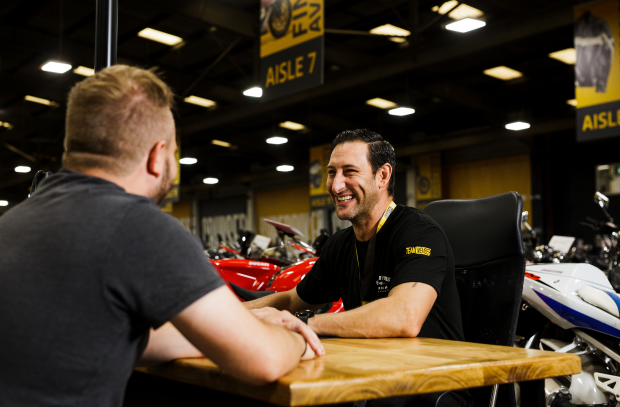 Why are your showrooms so large?

We like to give our customers a choice. That's why our motorbike showrooms are far larger than a typical bike dealership. We offer multiple brands and models, with some of our showrooms stocking over 1,000 motorbikes, all available on-site.

Because our prices are so competitive, we tend to sell our stock much faster than other dealerships too. To avoid disappointment, we'd advise leaving a fully refundable £99 online deposit against your motorbike of choice before heading down. When you leave an online deposit, we'll hold the bike for up to 3 days and remove the bike from sale during this time.
Do you have a finance calculator?

You'll find finance calculators against all of the used motorbike detail pages on our website. Here, you can fully adjust deposits and terms to ensure you're able to get a personalised quote that's right for you. If you want to get a personalised quote, why not apply online, and our team will come back to you with the options so you know what you can afford.
What can I do if I have bad credit?

We work with a wide panel of lenders. If your credit rating isn't great, but you'd still like to go ahead with your motorbike purchase and require finance, we can introduce you to alternative lenders that work with customers that have poorer credit scores and credit histories. Why not apply online today and see if we can place you with one of our finance providers?